Enterprise cloud storage boosted by Oracle Cloud Converged Storage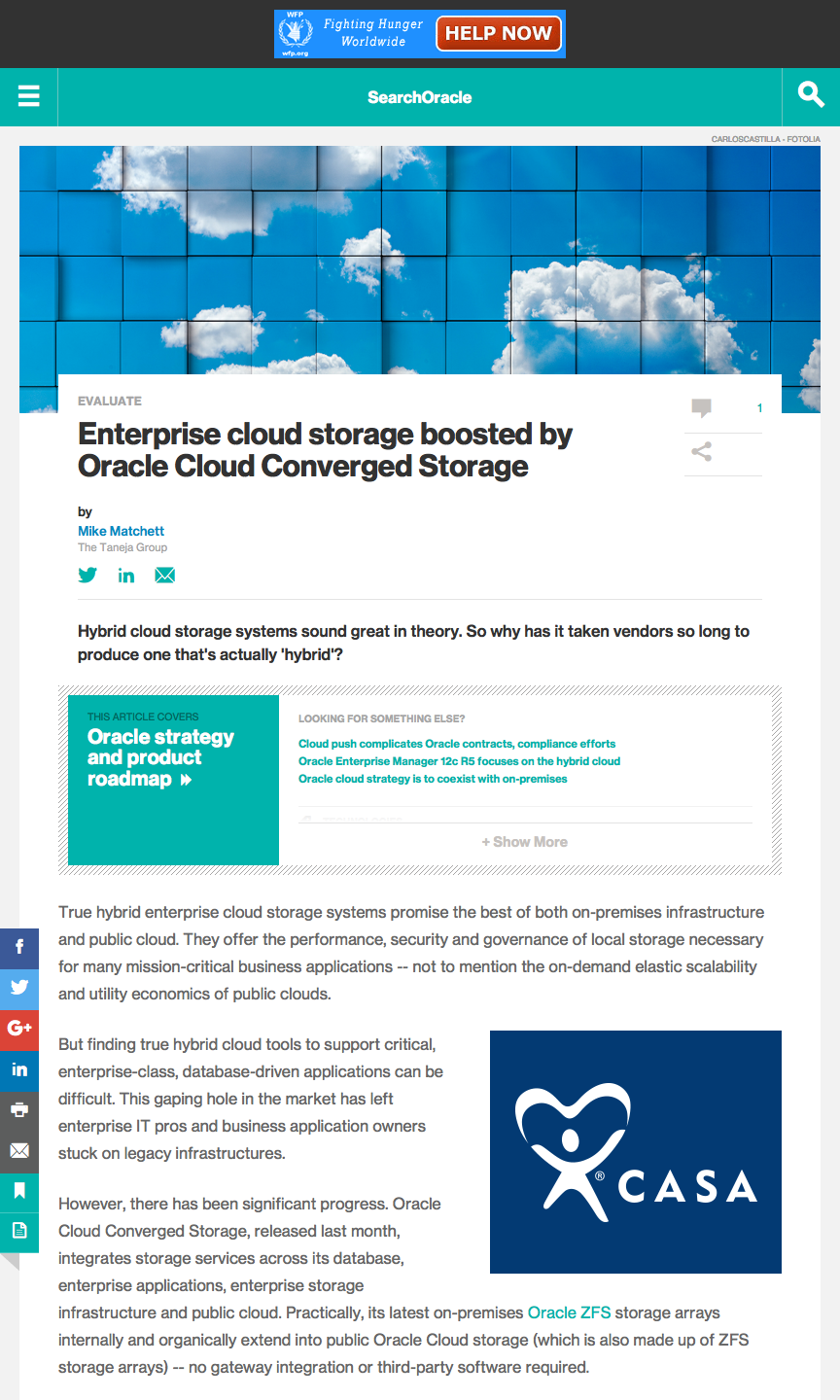 An IT industry analyst article published by SearchOracle.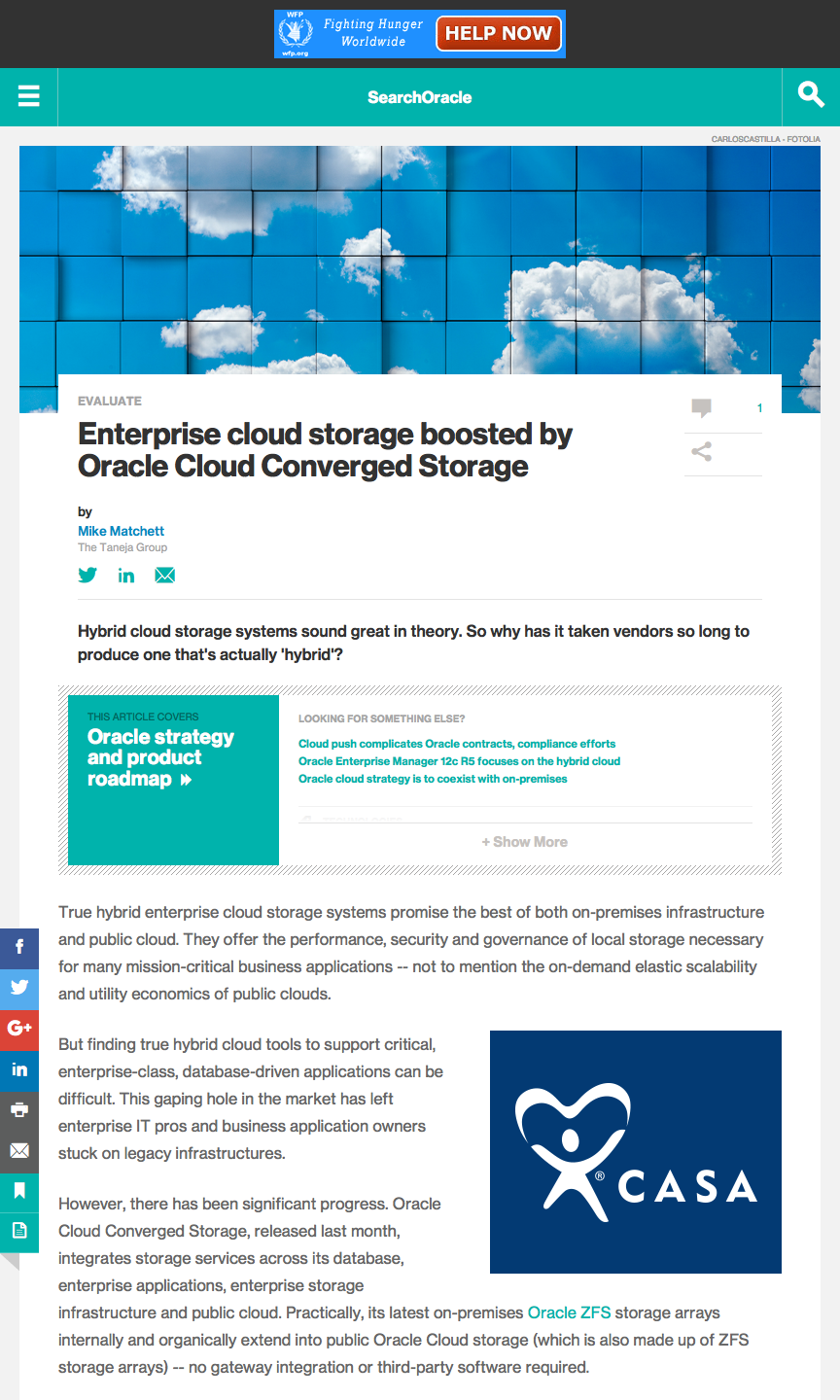 Hybrid cloud storage systems sound great in theory. So why has it taken vendors so long to produce one that's actually 'hybrid'?
Mike Matchett
True hybrid enterprise cloud storage systems promise the best of both on-premises infrastructure and public cloud. They offer the performance, security and governance of local storage necessary for many mission-critical business applications — not to mention the on-demand elastic scalability and utility economics of public clouds.
But finding true hybrid cloud tools to support critical, enterprise-class, database-driven applications can be difficult. This gaping hole in the market has left enterprise IT pros and business application owners stuck on legacy infrastructures.
However, there has been significant progress. Oracle Cloud Converged Storage, released last month, integrates storage services across its database, enterprise applications, enterprise storage infrastructure and public cloud. Practically, its latest on-premises Oracle ZFS storage arrays internally and organically extend into public Oracle Cloud storage (which is also made up of ZFS storage arrays) — no gateway integration or third-party software required.
Oracle Cloud Converged Storage looks like what many of us thought hybrid storage was supposed to look like. Yet, no high-performance, enterprise storage system has ever actually delivered a true native hybrid cloud capability. Why haven't other vendors, such as IBM and Dell EMC, offered hybrid cloud storage to leverage their enterprise storage and cloud tools? Those vendors require a hardware or software gateway to move data to the public cloud, unlike Oracle, which doesn't require one.
This failure to deliver what customers really want may be due to internal competition between legacy infrastructure and separately managed cloud divisions…(read the complete as-published article there)