Will container virtualization be the biggest data center trend of 2016?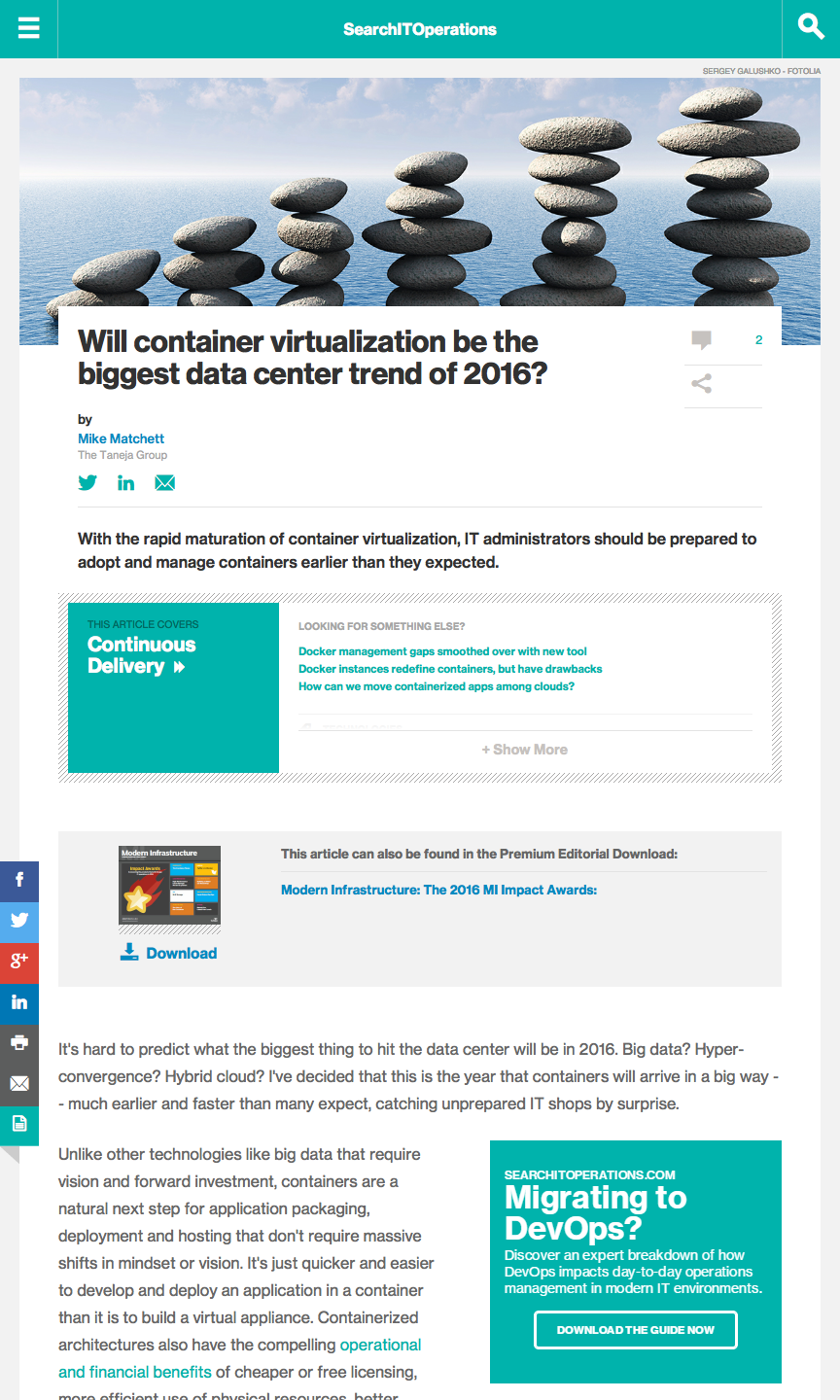 An IT industry analyst article published by SearchServerVirtualization.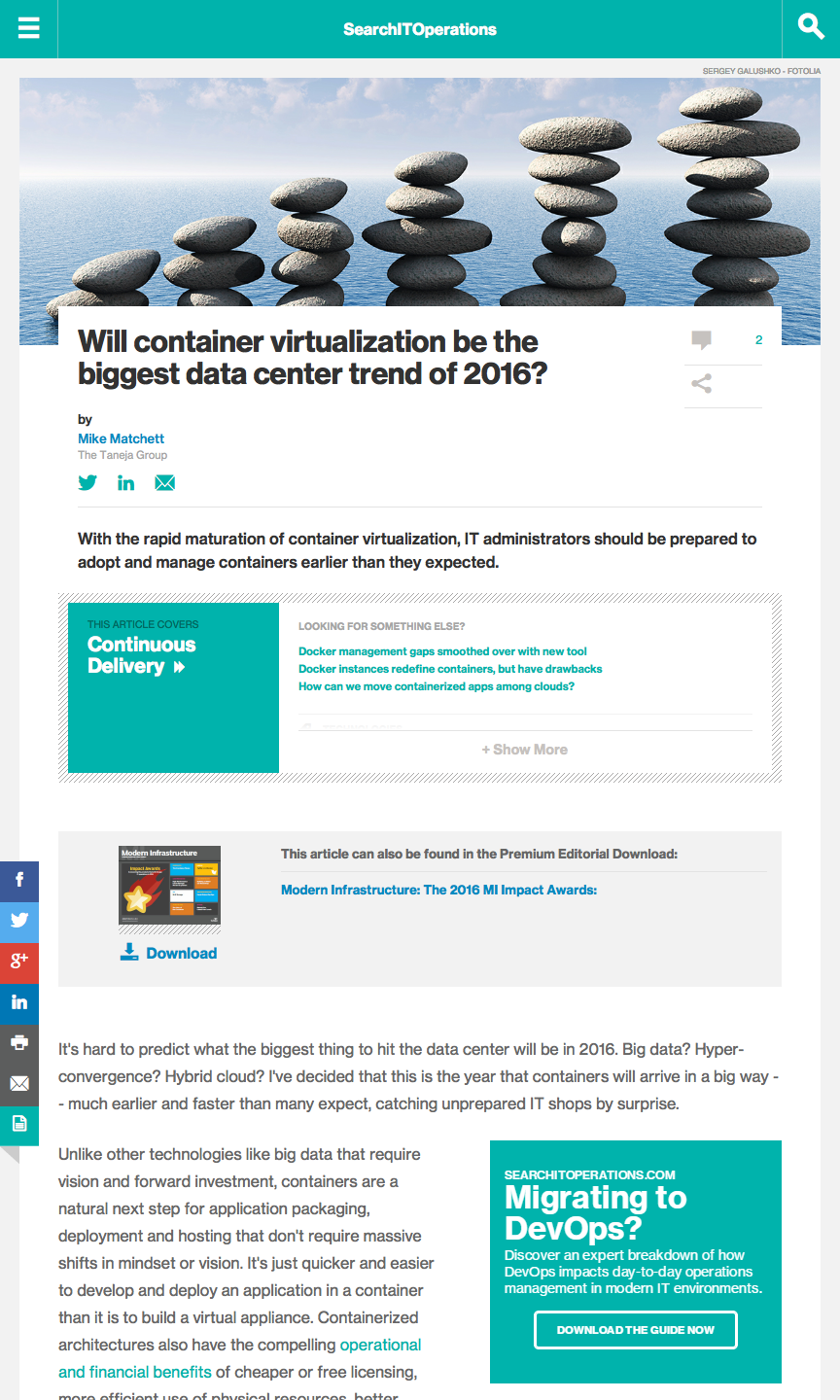 It's hard to predict what the biggest thing to hit the data center will be in 2016. Big data? Hyper-convergence? Hybrid cloud? I've decided that this is the year that containers will arrive in a big way — much earlier and faster than many expect, catching unprepared IT shops by surprise.
Unlike other technologies like big data that require vision and forward investment, containers are a natural next step for application packaging, deployment and hosting that don't require massive shifts in mindset or vision. It's just quicker and easier to develop and deploy an application in a container than it is to build a virtual appliance. Containerized architectures also have the compelling operational and financial benefits of cheaper or free licensing, more efficient use of physical resources, better scalability and ultimately service reliability. Looking ahead, container virtualization will help organizations take better advantage of hybrid or cross-cloud environments.
Server virtualization was also a great idea when it first came out with significant advantages over physical hosting, but it still took many years for it to mature (remember how long it was before anyone hosted an important database in a VM?). The same has been true for private or hybrid clouds, new storage technologies and even big data. But even though container virtualization  is just out of the gate, it has gotten farther down the maturity road by leveraging the roadmap laid out by server virtualization. And you can get a jumpstart by using trusted hypervisors like VMware vSphere Integrated Containers to shepherd in containers while the native container world polishes up its rougher edges. Because containers are sleeker and slimmer than VMs (they are essentially just processes), they will slip into the data center even if IT isn't looking or paying attention (and even if IT doesn't want them yet).
…(read the complete as-published article there)