Accelerate the Edge: The New Distributed Enterprise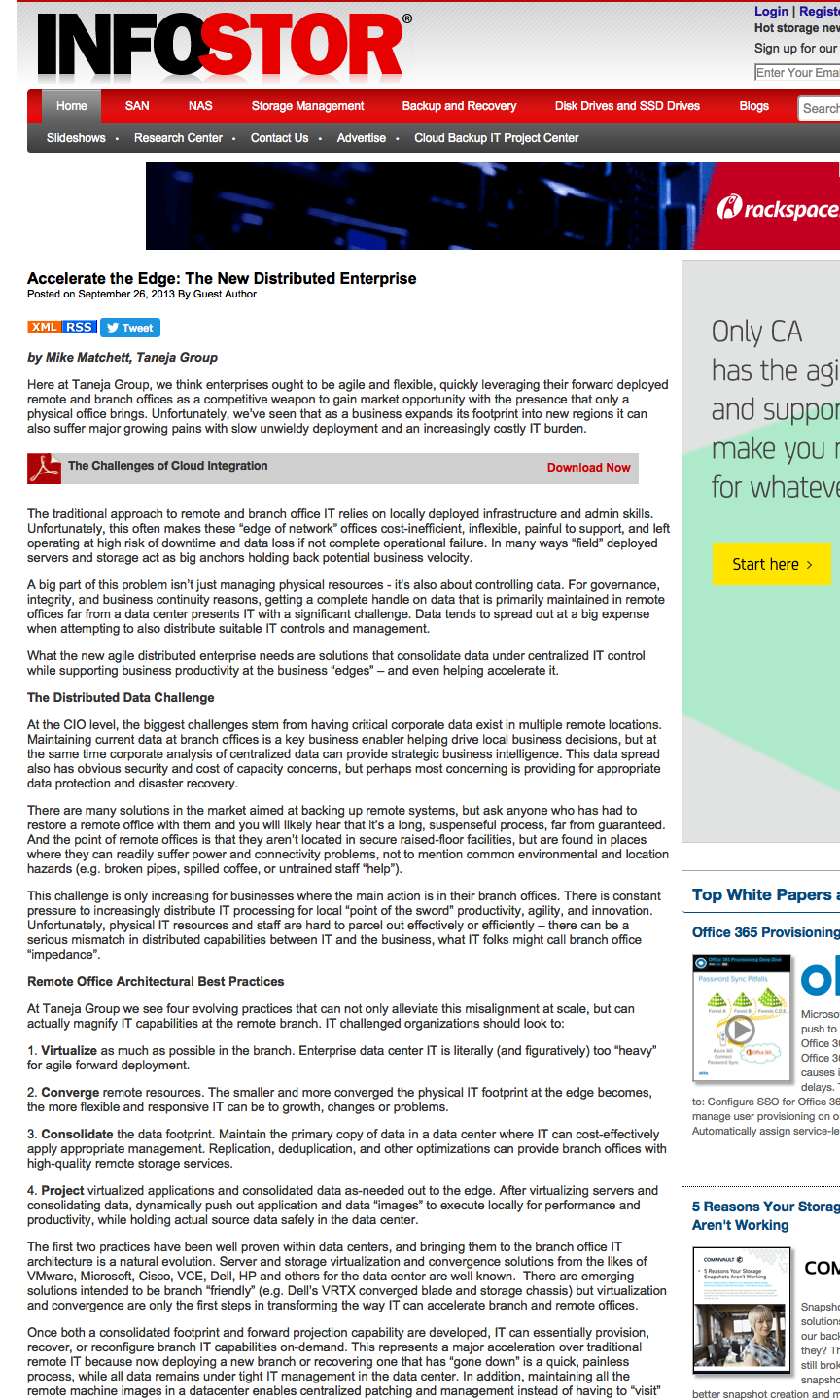 An IT industry analyst article published by Infostor.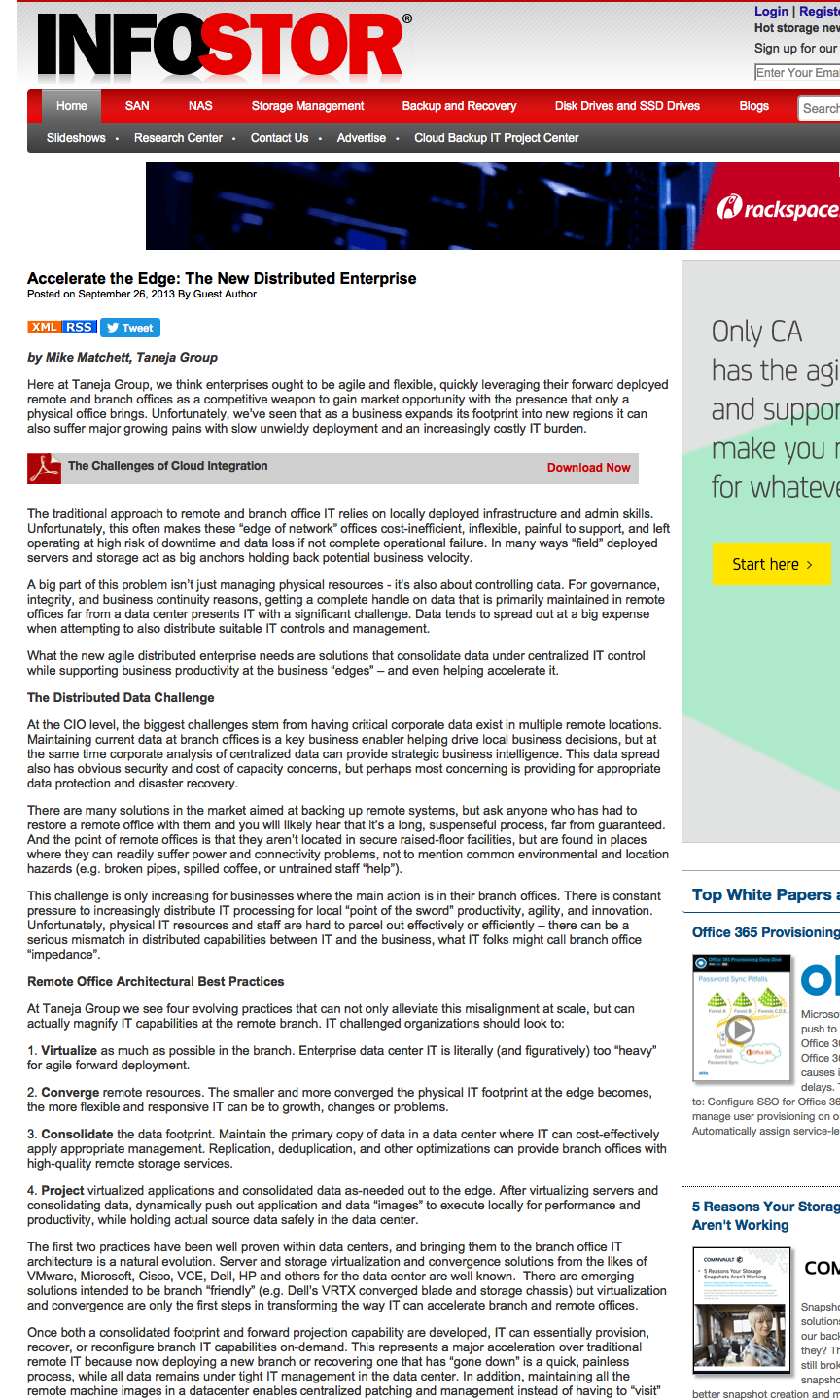 by Mike Matchett
Here at Taneja Group, we think enterprises ought to be agile and flexible, quickly leveraging their forward deployed remote and branch offices as a competitive weapon to gain market opportunity with the presence that only a physical office brings. Unfortunately, we've seen that as a business expands its footprint into new regions it can also suffer major growing pains with slow unwieldy deployment and an increasingly costly IT burden.
The traditional approach to remote and branch office IT relies on locally deployed infrastructure and admin skills. Unfortunately, this often makes these "edge of network" offices cost-inefficient, inflexible, painful to support, and left operating at high risk of downtime and data loss if not complete operational failure. In many ways "field" deployed servers and storage act as big anchors holding back potential business velocity.
A big part of this problem isn't just managing physical resources – it's also about controlling data. For governance, integrity, and business continuity reasons, getting a complete handle on data that is primarily maintained in remote offices far from a data center presents IT with a significant challenge. Data tends to spread out at a big expense when attempting to also distribute suitable IT controls and management.
What the new agile distributed enterprise needs are solutions that consolidate data under centralized IT control while supporting business productivity at the business "edges" – and even helping accelerate it.
At the CIO level, the biggest challenges stem from having critical corporate data exist in multiple remote locations. Maintaining current data at branch offices is a key business enabler helping drive local business decisions, but at the same time corporate analysis of centralized data can provide strategic business intelligence. This data spread also has obvious security and cost of capacity concerns, but perhaps most concerning is providing for appropriate data protection and disaster recovery.
There are many solutions in the market aimed at backing up remote systems, but ask anyone who has had to restore a remote office with them and you will likely hear that it's a long, suspenseful process, far from guaranteed. And the point of remote offices is that they aren't located in secure raised-floor facilities, but are found in places where they can readily suffer power and connectivity problems, not to mention common environmental and location hazards (e.g. broken pipes, spilled coffee, or untrained staff "help").
This challenge is only increasing for businesses where the main action is in their branch offices. There is constant pressure to increasingly distribute IT processing for local "point of the sword" productivity, agility, and innovation. Unfortunately, physical IT resources and staff are hard to parcel out effectively or efficiently – there can be a serious mismatch in distributed capabilities between IT and the business, what IT folks might call branch office "impedance".
[We] see four evolving practices that can not only alleviate this misalignment at scale, but can actually magnify IT capabilities at the remote branch…
…(read the complete as-published article there)